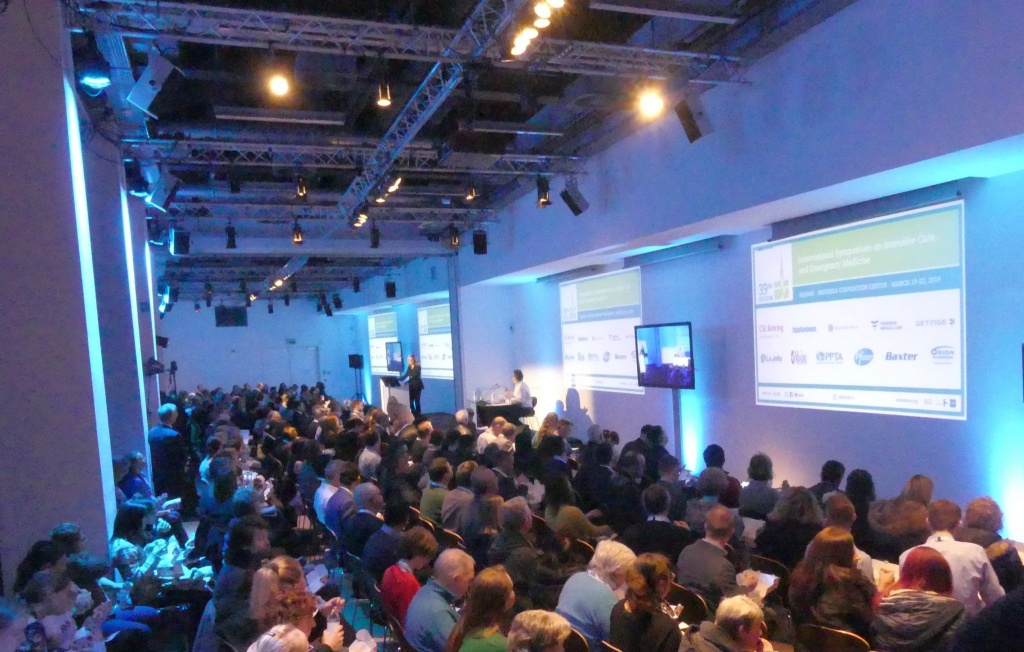 The 39th International Symposium on Intensive Care and Emergency Medicine (ISICEM), held on March 19-22, drew more than 6,200 participants from all over the world to Brussels and served as a forum to spread information about the most recent developments in the field.
AMOMED took the opportunity of this large number of experts gathering in Belgium and invited participants to two different special events both centered around the topic of New Perspectives with Argipressin and Landiolol.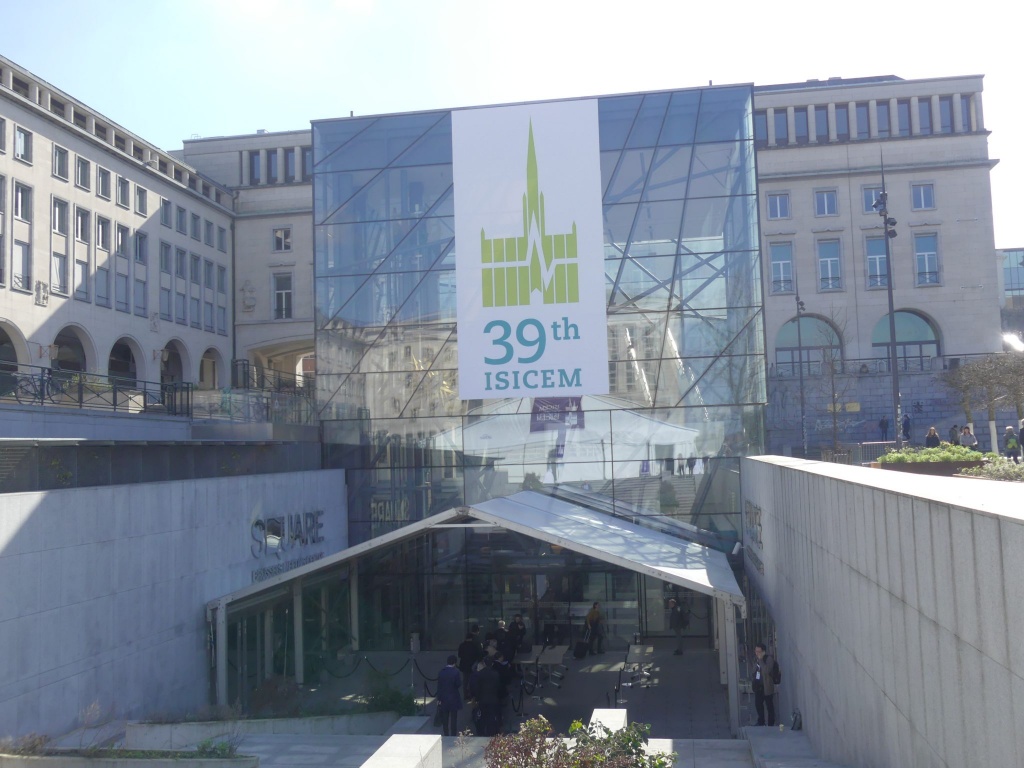 What Do the Experts Say About Argipressin and Landiolol?
First up was the interactive Meet the Expert session with two specialists offering their expertise to questions by the audience:
Dr. Heinrich Groesdonk (Germany): Argipressin in Vasodilatory Shock-Does it Make a Difference?
Anna Vachulová (Slovakia): Landiolol-Precision with Highest Cardioselectivity
Prof. Groesdonk kicked off the session with a presentation on vasoplegia therapy stating that the goal of the therapy is to optimize oxygen delivery to organs. He emphasized that it is crucial to identify the right patient – who will benefit from argipressin. The number of questions that followed his presentation was a clear indicator of the high interest in this topic.
Dr. Vachulová, a cardiologist and heart failure specialist, highlighted the importance of heart rate control in her line of work. Using 6 patient cases, she exemplified how administering landiolol help control the heart rate pointing towards the role and benefits of beta blockers in cardiovascular therapy. She expressed that she evaluates the situation of each patient individually and uses landiolol with the appropriate patients at the appropriate time in the context of a precise personalized therapy.
Acute Atrial Fibrillation: What Works?
Next up was a symposium on Acute Atrial Fibrillation chaired by Prof. Mervyn Singer (University College London, United Kingdom) offering insights from two more internationally renown physicians on the burden of atrial fibrillation (AF) during the postoperative period and during sepsis in critically ill patients and related new treatment approaches:
Ludhmila Hajjar (Brazil): Vasopressors: Does it Make a Difference Which One We Choose?
Matej Podbregar (Slovenia): Treatment and Prevention of Acute Atrial Fibrillation: Beta Blockade, One Step Beyond
Dr. Hajjar focused on the prevention and treatment of AF due to septic or vasoplegic shock with an emphasis on the use of vasopressors. She discussed the results of a systematic review and meta-analysis of the association of vasopressin (argipressin) plus catecholamine vasopressors, compared to catecholamines alone in these patients. The review showed that vasopressin is associated with a reduced occurrence of AF in vasodilatory shock. "In my […] work, we observe that heart rate control is more rapidly achieved with vasopressin in these patients."
Prof. Podbregar pointed out the risk factors for developing AF during a stay in the ICU which included:
Patients being older than 65 years
Arterial hypertension
Left atrial dilatation and diastolic dysfunction
Systemic inflammatory response syndrome
Sepsis
Hypovolemia
Electrolyte disorders
Inotropic and vasopressor treatment
"Incidence of AF in complex cardiac surgery is up to 60% especially after postoperative withdrawal of ß-blockers." He noted the importance of using ß-blockade as the new ESC-guidelines (European Society of Cardiology) and the EACTA-guidelines (European Association for Cardiothoracic Anesthesiology) advise in favor of those agents as a first step drug in AF-treatments in patients who are hemodynamically stable.
Source: ISICEM News, March 20, 2019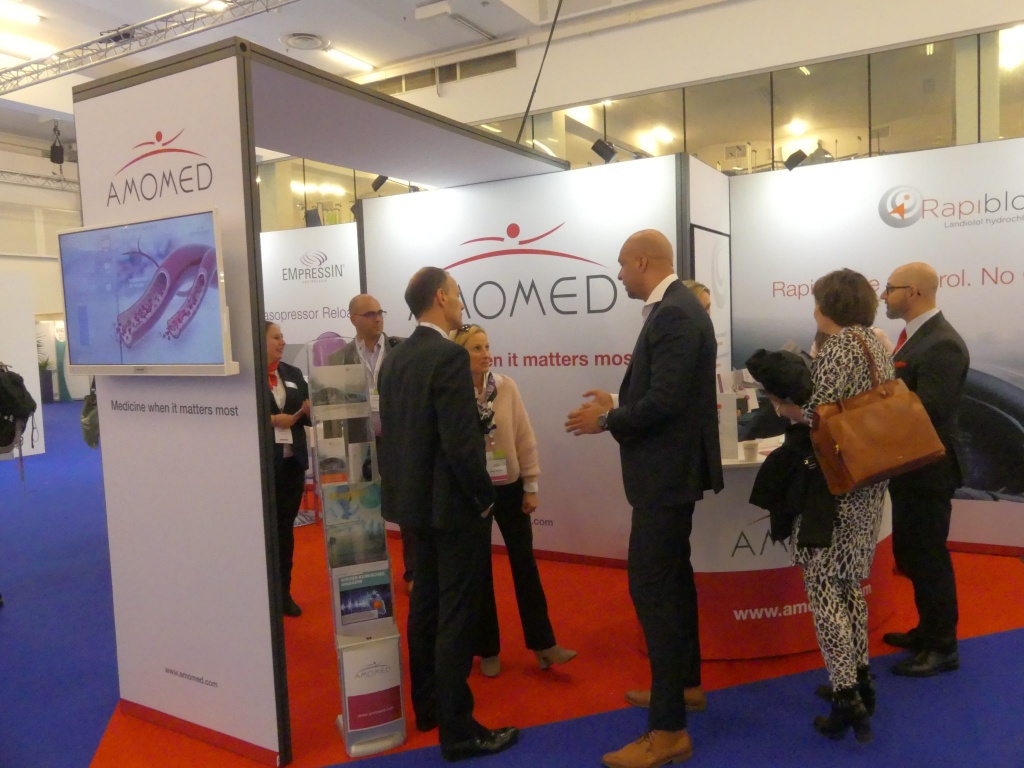 Did You Miss the Presentations?
If you missed our events, please contact us at office@amomed.com for information about the details of the individual sessions.
All presentations will soon be available under our upcoming MedTalks section on our website. Register now to find out when the videos are available!