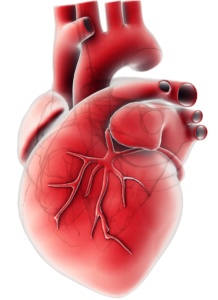 Every year around 17.5 million people die worldwide as a result of cardiovascular and related circulation diseases. This accounts for 31% of all deaths.* To counteract this impact, experts meet regularly to advance cardiovascular science.
The Who's Who in cardiology will meet at the end of August for the annual congress of the European Society of Cardiology (ESC) in Paris, which is co-organized by the World Heart Federation.
What does the ESC Congress 2019 offer?
More than 30,000 experts from 150 countries from the field of cardiology will exchange ideas and experiences about the latest developments and ongoing challenges in cardiology at the Paris Expo Porte de Versailles  over the course of five days.
The focus of this year's congress is Global Cardiovascular Health and will shed light on the regional differences of the following specific topics:
Prevalence of cardiovascular diseases
Clinical manifestations
Prevention strategies
Diagnostics
Treatment
Topics of the presentations and other highlights of this year's congress include:
How to reduce global cardiovascular diseases by 30% by 2030
Global and regional burden of cardiovascular disease
The environment and cardiovascular health
Diet, alcohol and cardiovascular disease: myths and facts
Infection, inflammation and the heart
Preventative cardiology
Imaging
Hypertension
Arrhythmias
Interventional cardiology
Acute coronary syndrome
Valvular heart disease and pulmonary circulation
Etc
Due to the recent, unfortunate events in France, Emergency Care in Response to Terrorist Attacks will also be discussed at the congress. Furthermore, several sessions will center around divergence of opinions within the cardiology community where controversies about anti-platelet therapy, treatment of aortic valve disease and cardiac magnetic resonance will be discussed, to name but a few.
What is the European Society of Cardiology?
The ESC is a non-profit organization under the leadership of volunteer experts, who, together with the more than 95,000 members, aim to reduce the burden of cardiovascular disease and consequently improve and prolong lives.
The ESC was established in 1950 by 14 national societies within Europe and has since expanded to 56 European society and 43 societies outside of Europe. The organization covers the entire spectrum of cardiology-related topics.
AMOMED's Offer for the Field of Cardiology
AMOMED offers medical products which can be used in cases of cardiac arrhythmia or myocardial infarction. Learn more or contact us at office@amomed.com or +43 1 545 01 130.