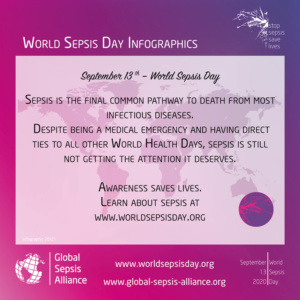 Every one of us has probably had a paper cut on their finger at some point in their lives. A minor burning sensation, which you can soothe with cold water. Put a band-aid on it and the pain is forgotten. But what if the body has other plans?
Sepsis: When a local inflammation takes over the entire body
Under normal circumstances, an inflammation caused by a cut on the finger or a small wound elsewhere on the body, remains limited to this area. In some cases, however, this inflammation can spread to the entire body through an overreaction by the immune system in the form of an infection, which can damage organs and tissue. This is called sepsis and if not treated in time, it is life-threatening.
At first, this sounds as if these cases are the exception, however, up to 50 million people worldwide are affected by sepsis every year. About 11 million of them die and those who survive sepsis suffer the consequences throughout their lives.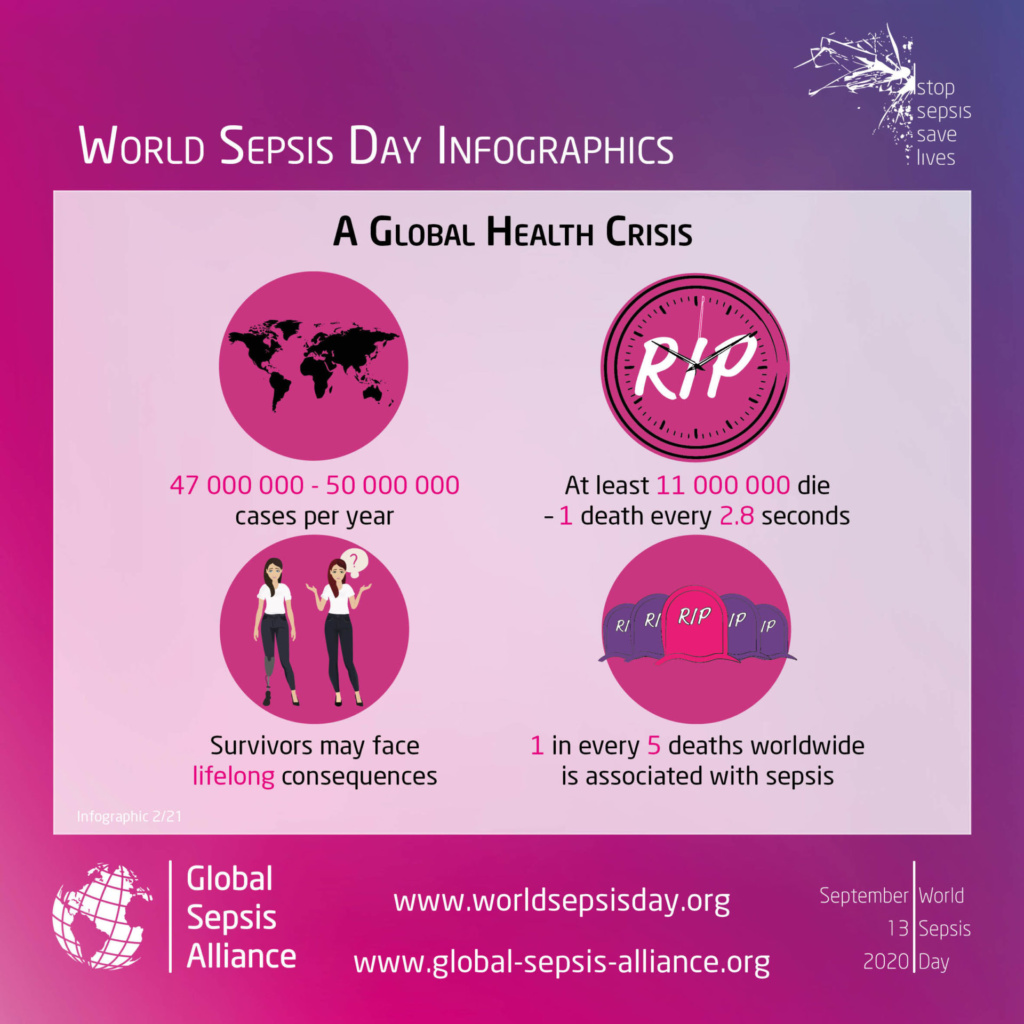 What is Sepsis?

How can sepsis be detected and what can be done about it?
Bacteria, fungi, viruses and parasites can be triggers for sepsis but also influenza, dengue fever, Ebola or swine flu can foster an infection. The COVID-19 pandemic that is currently raging across the globe and the corona virus that comes along with it also involves that risk.
Symptoms that could indicate sepsis
Slurred speech or confusion
Extreme chills, muscle pain or fever
Passing no urine all day
Severe shortness of breath
It feels like you are dying
Skin mottled or discolored
« Despite its complexity and difficult treatment, sepsis is one of the clinical syndromes that's easiest to prevent. Every sepsis begins with a mundane infection. Untreated, this infection can develop into difficult-to-control « blood poisoning » with multiple organ failure and a potentially fatal outcome. The sooner we identify the cause of sepsis and eliminate it, the sooner we can break the vicious septic cycle and prevent the typical consequential damages such as amputations, dialysis or even death of the affected person, » explains Dr. Houman Kamali, Global Head of Medical Affairs at AMOMED Pharma.
What are the signs of sepsis?
How can we prevent sepsis?
How should sepsis be treated?
What are the long-term consequences for sepsis survivors?
AMOMED Pharma supports World Sepsis Day
Last year, we at AMOMED Pharma drew attention to the dangers of sepsis through our social media awareness campaign and our event at the company's headquarter in Vienna.
This year, our sales representatives took the message to the hospitals. With a mini-care package in tow, including information material about sepsis tailored to medical personnel, our teams in Western, Eastern and Southern Europe will visit physicians in hospitals in September to draw their attention to World Sepsis Day on September 13. If COVID-19 does not allow access to hospitals, the package will be dropped off.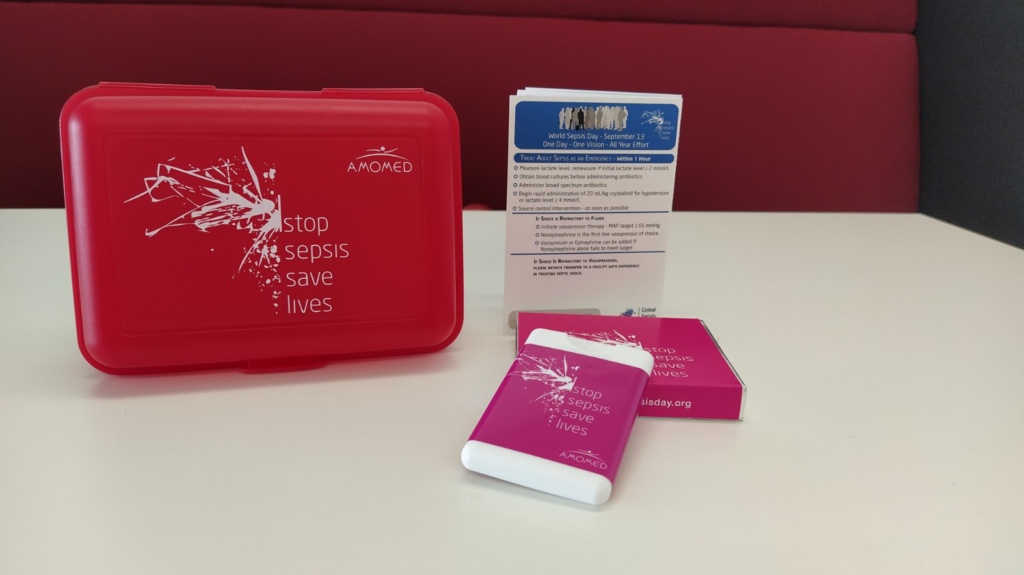 The most important message that we want to take out into the world on World Sepsis Day is that the outcome of sepsis and septic shock can significantly improve through quick diagnosis and prompt treatment. When people, relatives and medical staff are more aware of sepsis, it is more likely that someone will ask the question: « Could it be sepsis?" This question can save lives and protect the quality of life of survivors.
About AMOMED Pharma GmbH
Founded in 2006, AMOMED Pharma GmbH is an international pharmaceutical company based in Vienna. We are an independent and privately-owned company; our first obligation is to ensure the success of a patient's medical treatment.
Due to our proximity to science on the one hand and the practical relevance on the other hand, we support medical specialists and medical staff in the fields of intensive and emergency medicine, anesthesia, psychiatry and neurology.
For more information about our company and therapeutic areas, please visit us at www.amomed.com or follow us on LinkedIn.
Source: www.worldsepsisday.org