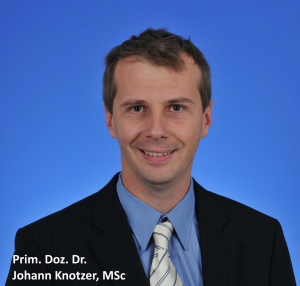 Modern Cardiac Critical Care at the ICU
Acute heart failure or sepsis combined with atrial fibrillation: This emergency situation indeed is a challenge, as is septic shock in which the cardiovascular system fails to be stabilized in spite of highdose catecholamines. The ways in which the novel and highly cardioselective ß-blocker landiolol and argipressin as an alternative vasopressor agent may help in overcoming treatment limits was the topic of a symposium on the occasion of the 50th German Society of Medical Intensive Care & Emergency Medicine (DGIIN) and Austrian Society of Internal & General Intensive Care Medicine (ÖGIAIN) Joint Annual Conference in Cologne.
According to Asc. Prof. Dr. Johann Knotzer, (Institute for Anaesthesiology and Intensive Care II, Wels AT) argipressin is the treatment of choice especially in patients with limited renal function and in the reduction of supraventicular tachyarrhythmias in combination with norepinephrine. On account of the absence of pulmonary artery vasoconstriction, Dr. Knotzer would even give initial preference to the substance in right ventricular dysfunction.
A detailed version can be found in the following article:
Pdf download DocCheck: Overcoming Limits in Sepsis and Atrial Fibrillation, Preprint, October 2018, ©Springer-Verlag GmbH Austria
Would you like more information about vasopressors and the beta-blocker Landiolol?
We are happy to provide you with information on our pharmaceutical products by telephone or email. Please contact us on +43/1/54501130 or office@amomed.com.