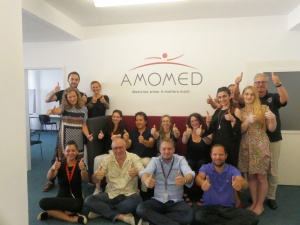 Listening to the concerns of employees and the facilitation of a constant feedback loop between staff, management and the executive level are basic requirements for a seamless and productive workplace.
Communication in the Digital Era
Another global communication channel was established with the birth of the internet and the various social networks. Our teams, partners and clients can exchange ideas and information through our Xing and LinkedIn social media profiles. The online employer rating platform Kununu offers employees and candidates in Austria and Germany yet another way to anonymously submit feedback about companies.
AMOMED: Top and Open Company
We are very pleased that based on the ratings by current and former employees as well as job candidates, AMOMED earned the distinction Top Company-Recommended by Employees. Kununu defines Top Company as 'employers who care about the well-being of their employees and who received a high rating by employees.'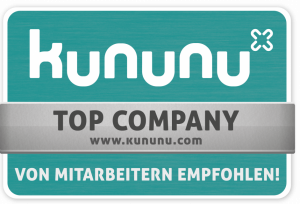 In order to remain a Top Company, AMOMED decided to encourage an open dialog on the Kununu platform. This means that we offer a glimpse inside our company on our Kununu profile, officially introduce our business and clearly state the benefits we offer our team members.
Furthermore, we provide the possibility to ask questions and express ideas, which are asked or stated in the ratings, or through an anonymous message, to get in tough with our HR department, so AMOMED can address those issues and suggestions. Consequently, we were awarded the Open Company-We Live Openness-badge.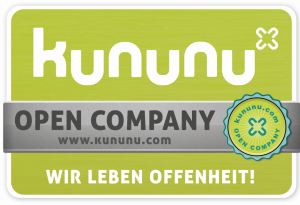 It is important to us to constantly improve our work environment and offer our motivated staff a suitable work environment. We are a close-knit team even though we are based in different countries, and therefore we see it as our responsibility to create the basis for smooth cooperation and collaboration.
Life at AMOMED: What's It Like?
Curious to find out more about what it is like to work at AMOMED? Find out more or get in touch with our HR department. In addition, you can also get some insights about the day-to-day work life and take a tour of our Vienna office.