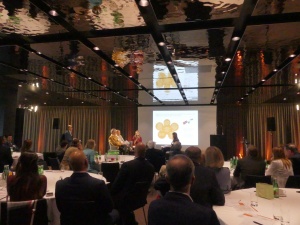 AMOMED hosted an Advisory Board Meeting just at the end of April where cardiologists from Japan, where it has been on the market for more than 15 years, shared their experiences with the active ingredient landiolol with European specialists. Now it was time to introduce landiolol – an intravenous, ultra-short acting, ß1-selective adrenoreceptor antagonist – to a larger circle of our partners worldwide and our team in Europe.
Breaking Down Existing Therapy Walls
Under the theme 'Precision Medicine. No compromise.' staff and partners were invited on May 21-22 to the design hotel Melia Melia in Vienna near the Danube river.
The room was filled with participants from Austria, Germany, France, Greece, Hungary, Italy, Croatia, Czechia, the Netherlands, Poland, Romania, Scandinavia, Slovakia, Slovenia and the United Arab Emirates listening to the origins of landiolol in Japan; and also how this fascinating highly-selective beta blocker was brought to Europe with a simplified dosing method, which can be tailored to each patient based on body weight.
Among the highlights of the two-day meeting were without a doubt the 3 Meet the Expert-sessions with specialists reporting from the frontlines about their experiences with landiolol: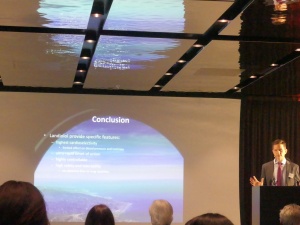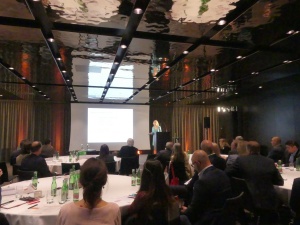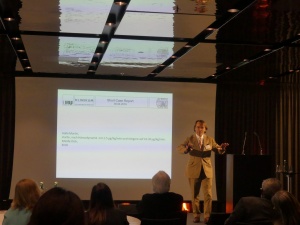 Next was a panel discussion, moderated by AMOMED's Head of International Medical Affairs, Dr. Houman Kamali, giving the audience the opportunity to ask Dr. Vachulova and Prof. Kilger about their hands-on experiences with landiolol. The participants wanted to learn more about the high selectivity as well as the question of heart rate control vs. heart rhythm control, and the use of landiolol in the ICU, in cardiology, during non-cardiological surgery and in anesthesiology. Dr. Kilger shared with us that one of his colleagues even referred to landiolol as witches' brew because it brought a patient's heart rate back to sinus rhythm surprisingly quickly.
There was no question that innovations need to be welcomed and appreciated in order for future innovations – in medicine even life-saving innovations – will be fostered and made possible.
Attendees were in for a special treat in the afternoon: a group of actors performed scenes from the hospital cardiology and intensive care wards, which were written by the audience members. Prof. Vachulova kindly offered playing a physician herself providing insights on real-life conversations in hospitals.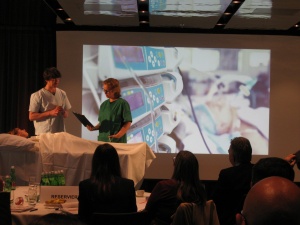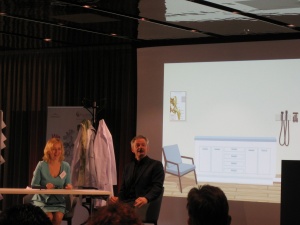 The Rhythm is Gonna Get You
In the evening, we transitioned from the topic of heart rhythm to dance rhythm when guests gathered at the restaurant of the Melia Hotel on the 57th floor, where a DJ served up some musical beats.
The next morning kicked-off with a quiz, moderated by Isabella Kremnitzer-Nowak, about what was presented the day before. The questions covered a large spectrum: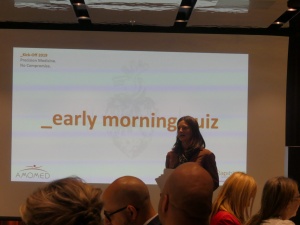 If you would like to learn more about the active ingredient landiolol, its indications, as well as the appropriate clinical settings and patient profiles, you can register for our AmoMED Academy, where an information platform about this product will soon be made available.
The Diamond of Truth: Life is Precious
At the end of the two-day event, everyone agreed that landiolol deserves to be successful – not just because of the easy application benefiting physicians and the savings for the hospital due to shorter hospitalization but first and foremost, so patients like Maria, who was successfully treated with landiolol by Prof. Vachulova in Bratislava, can go back home and take care of her beloved dog.