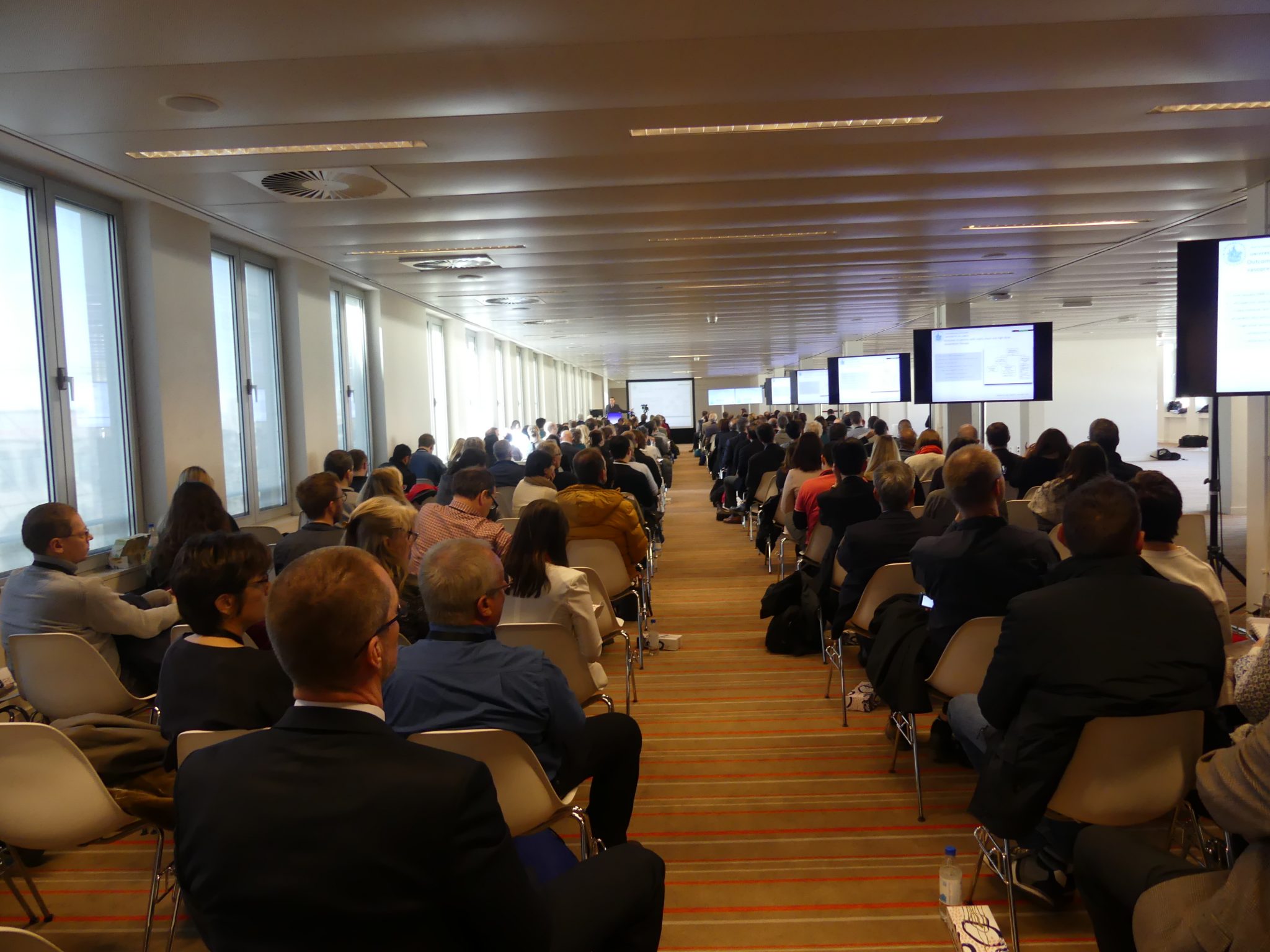 Amomed's symposium Decatecholaminization. What's new? was a true success at this year's International Symposium on Intensive Care and Emergency Medicine (ISICEM) in Brussels with close to 250 attendees. We would like to thank Univ. Prof. Mervyn Singer, Univ. Doz. Johann Knotzer and Univ. Prof. Matthias Heringlake for their contributions.
Read more about Amomed's symposium and stay tuned for an upcoming eLearning opportunity on the contents of the symposium!
Following the symposium, our booth was buzzing with visitors from 42 countries inquiring about our products – particularly our flagship products landiolol (the active ingredient in our ultra-short acting i.v. beta blocker) and vasopressin. We are also happy to report that there was increased interest from health care professionals from the U.K., Italy, Russia, Asia and Middle Eastern countries this year.
In case you missed us at ISICEM, please contact us at +43/1/54501130 or at office@amomed.com to find out more about our symposium or our products.