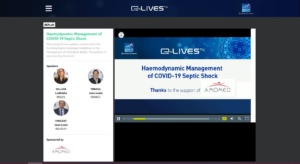 As due to the current COVID-19 pandemic international travel is restricted and gatherings of large crowds are not allowed, the European Society of Intensive Care Medicine (ESICM) organized a webinar on Haemodynamic Management of COVID-19 with three renown speakers from three different countries:
Ludhmila HAJJAR (Brazil)
Jean-Louis TEBOUL (France)
Jean-Louis VINCENT (Belgium)
More than 21,000 physicians already watched the medical expert presentation, which was held live on May 14, 2020. Watch it now if you missed it!
AMOMED Pharma was proud sponsor of this high-level online event and we want to thank the speakers for their expertise and time as well as ESICM for the swift and great organization.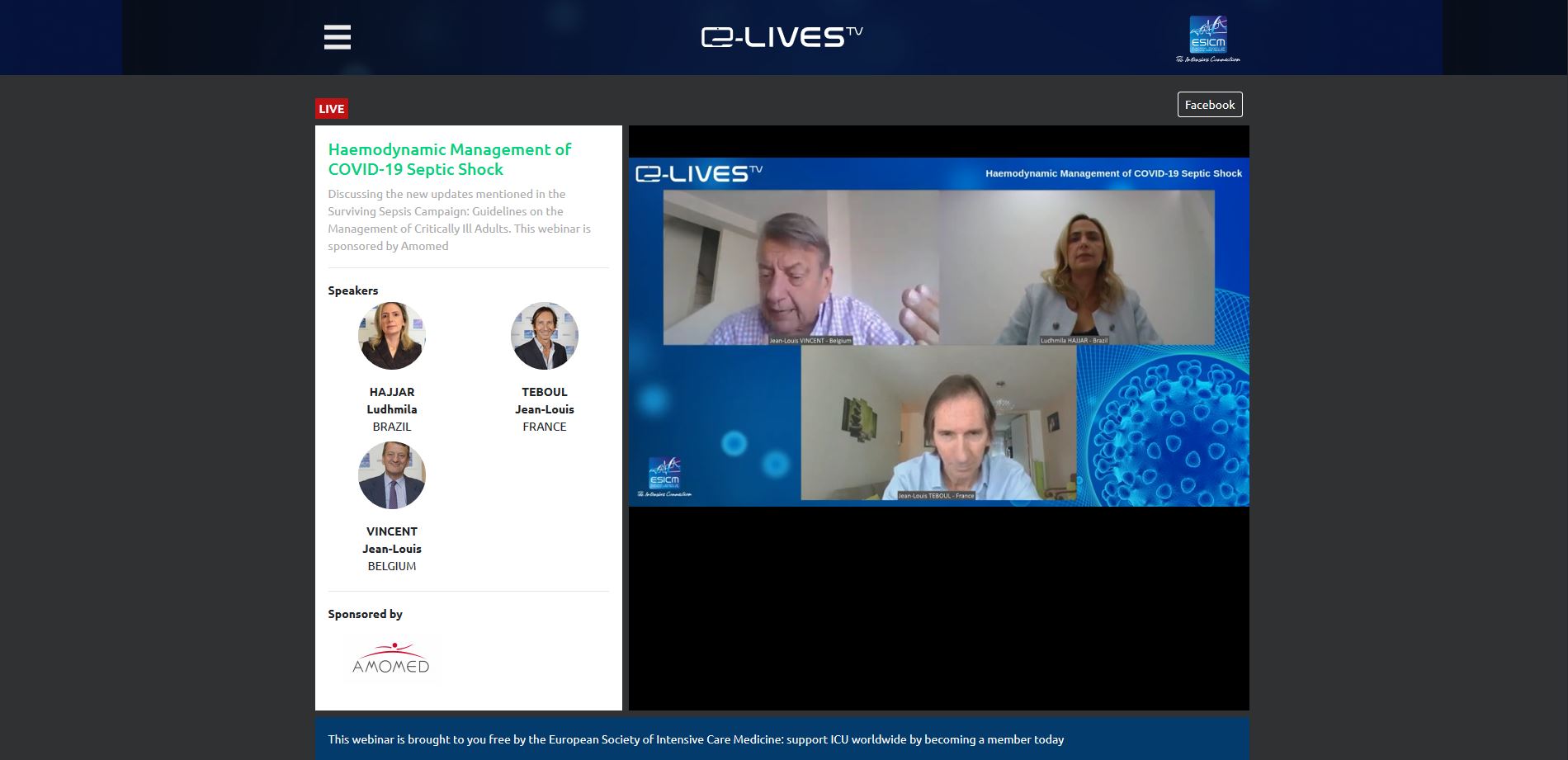 The recording of the webinar is also available on Facebook and YouTube.   
AMOMED's Offer for Intensive Care Medicine for COVID-19 Patients
The COVID 19 outbreak has become an enormous challenge for hospitals and medical staff. In this exceptional situation, AMOMED Pharma offers support with pharmaceutical products for intensive care, including for septic shock, which can lead to dangerous complications for COVID-19 patients. Learn more or register here to gain access to our AmoMED Academy for studies and product insights. You can also contact us at medinfo@amomed.com or +43 1 545 01 130. We are happy to answer any questions you may have.