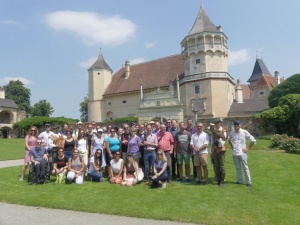 Last year, the company outing of our Vienna office took us to Engineering for Kids, where we learned how to build robots, followed by the Shades Tour, which taught us about what it means to be homeless in Austria. This year, our team event took us outside the gates of the Austrian capital – to Rosenburg.
Kings of the Skies
During the one-and-a-half-hour bus trip to the picturesque town in Lower Austria, we played a fun facts quiz about our colleagues to pass the time. This way, we found out previously unknown information about each other, including who has been an extra in a movie, who is an adrenalin junkie in their spare time or who is secretly an athlete; but also who among us has had unusual experiences. We learned that we have a former sailor among us, the winner of a poker tournament, someone who participated in a survival training and someone who was trapped in a hotel on vacation because there was a tsunami.
When we arrived at the renaissance castle Rosenburg we found a magnificent mediaeval castle with an impressive courtyard in front of us. We were treated to a remarkable birds of prey show against this specular backdrop. We saw up close how bald eagles, golden eagles, griffon vultures, a saker falcon and two red kites, sometimes surprisingly close above our heads, demonstrated their hunting skills.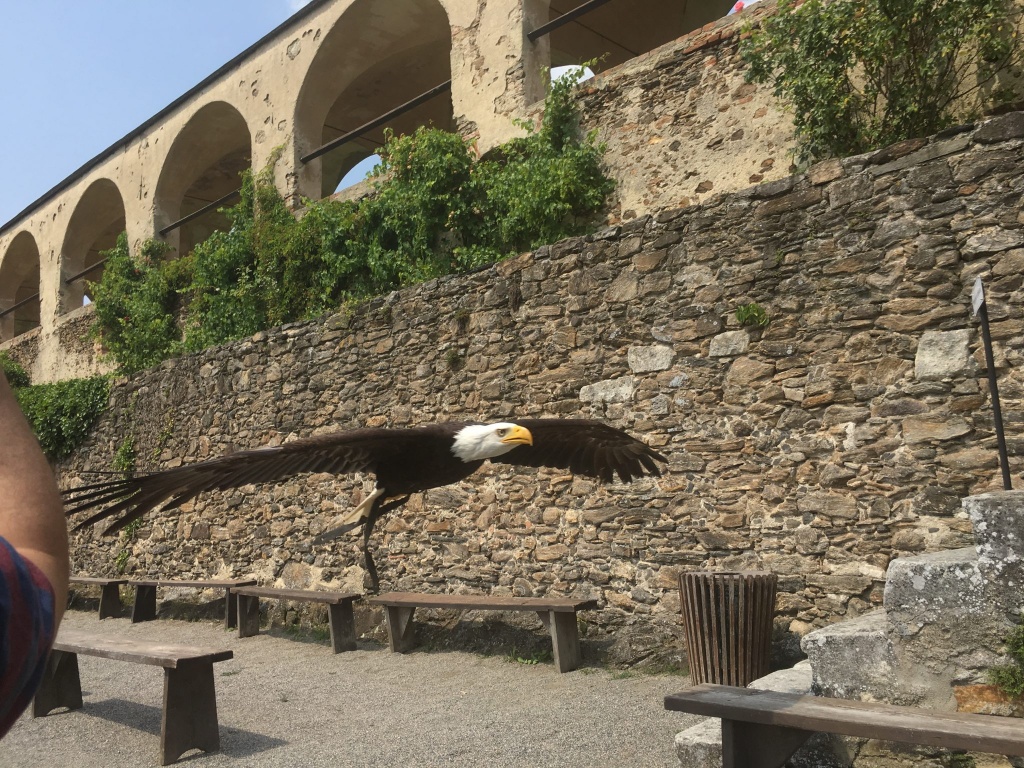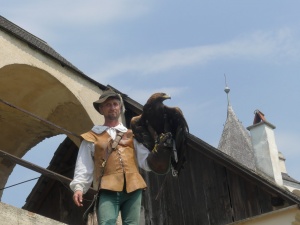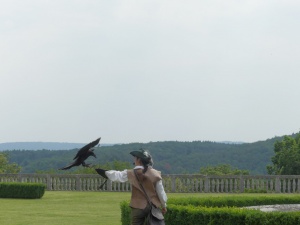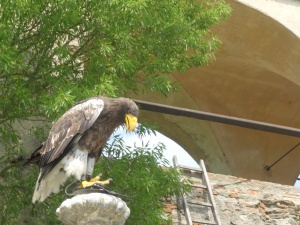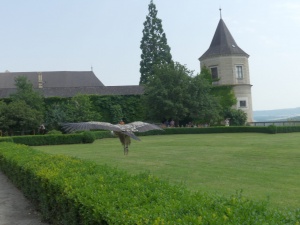 Robin Hood Sends His Regards
The afternoon continued with some sports activities after a culinary intermezzo at the lovely outdoor restaurant Schlossschenke. We moved on to the nearby Erlebnispark Rosenburg, which is home to an aerial adventure park and an archery trail. Our thrill seekers glided from treetop to treetop with ziplines in dizzying heights, while our archers had to realize that it is not as easy to conquer the mastery of bow and arrow as Game of Thrones made us believe. After a two-hour training in bow hunting using straw bales and 3D targets, we received our marksman passes as a reward for our efforts, although some arrows were lost to the woods.
For those who preferred a non-sports activity, another option was to escape the 30C+ degree weather and tour the cool castle or visit the falconry museum or the exhibition on medieval medicine, which is quite interesting in our field of work.
We are looking forward to our team event in 2020!